Contraception
Contraception is used to prevent unintended pregnancy (also called unplanned pregnancy).
There are many forms of contraception, but no method is ever 100% effective. Not all contraceptive methods work the same way and most have benefits and some downsides. It may take some time to find the right type of contraception that best suits you. Talking to your partner(s) or a health professional may help you decide what method you prefer.
Check out the many different options available.
It is important to practice safe sex even if you are using contraception. This means having sex only when there is consent and using contraception with condoms. Using a condom with another type of contraception is the best way to prevent unintended pregnancy and sexually transmissible infections (STIs).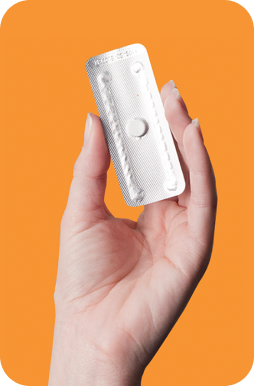 The Emergency Contraceptive Pill
The emergency contraceptive pill (ECP) is taken after unprotected sex to prevent an unintended pregnancy.
Some examples of when a person may choose to use the
ECP can prevent up to about 85% of unplanned pregnancies.
ECP include:
• You have sex without using contraception
• The condom breaks
• You forget to take the contraceptive pill
• You are a victim of sexual assault
There are two types of ECP:
• One type is effective for us to four days after unprotected sex
• The other type is effective for up to 5 days after unprotected sex
The sooner a person takes ECP the more effective it will be.
Both types of ECP can be bought at a pharmacy without a doctor's prescription. They are also available from Family Planning NSW clinics.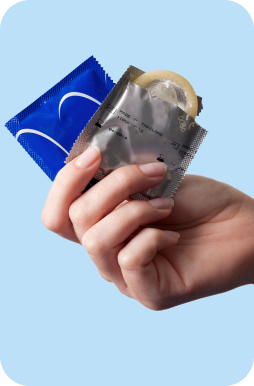 Condom
The external (male) condom is a thin latex rubber or polyisoprene (non-latex) covering which is rolled onto an erect (hard) penis before sex.
How does it work?
Worn on the penis during sex, the external (male) condom provides a barrier which collects semen (fluid that contains sperm) and stops the transfer of fluids to a partner. Condoms can also be used on sex toys if they are being shared between people. If sharing a sex toy, put a new condom on it before another person uses it. This will reduce the risk of sexually transmissible infection (STI) transmission.
How well does it work?
Condoms are 98% effective at preventing pregnancy when used perfectly, but in real life they can be less effective (82%) because condoms can break and are not always used correctly.
Condoms are the best protection against STIs but are less effective at preventing pregnancy than some other types of contraception. Using a condom with another type of contraception is the best way to prevent both unintended pregnancy and STIs.
Condoms work best when used for every act of sex as long as you:
• use a new one every time
• take care to put it on and take it off correctly
Condom facts
• Condoms are the only form of contraception which also reduce the risk of STIs
• They can be used at the same time as another effective type of contraception such as the implant or the Pill
• Never use two condoms at once! Whether two external (male) condoms at once or an external (male) condom with an internal (female) condom, using them together can cause the condoms to break or tear
• Use a new condom each time you have sex
• Only use water-based lube with condoms. Oil-based lube can cause latex condoms to break
If you would like to learn more about condoms, including the internal condom: